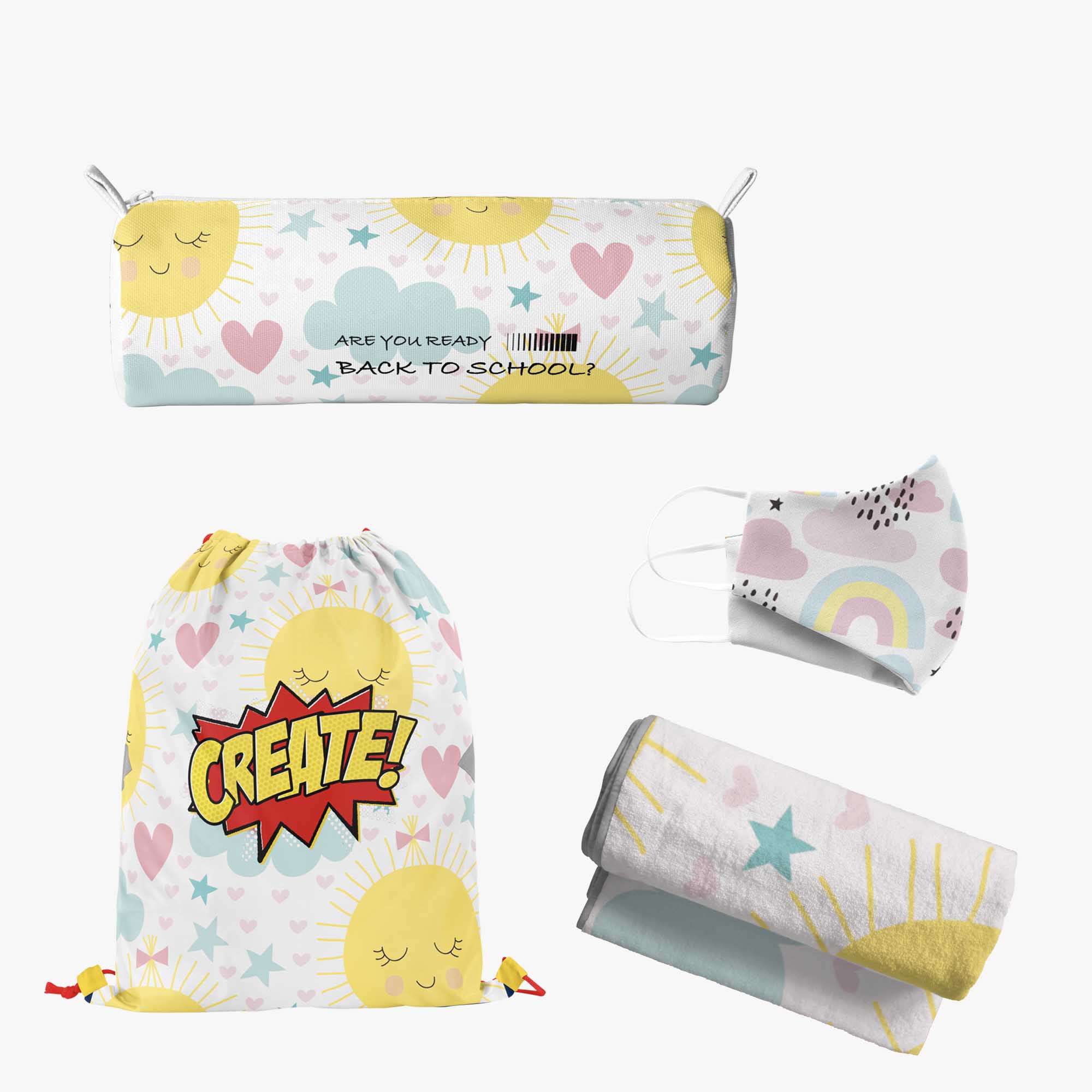 Back To School MAILER KIT
Get ready for the first day of school with these creative gifts for the classroom. We have kits that contains personalized backpacks, penbags,masks,and towels make the grade with kids. Check out our back to school gift kits for the very best in unique or custom, handmade pieces for kids.Send us your list of addresses, and we will package and ship them to your mailing list! Postage is included.
Tip:Choose from our pre-made postcard template or design your own.
One pair of Comfort Fit Ankle Socks with your knit-in design up to 6 colors (3 PMS matched)
One Brandana with full color imprints
One Polar Towel with full color printing and black stitching
Shipped in polymailer (9″ x 12″)
USPS Standard postage to anywhere in the continental USA included